Strappy Little Things
I have to confess that I am mildly obsessed with bralettes. (Dad, please disregard this post). While I went through a bralette phase a couple of years ago, I have rediscovered my love for these little pieces of lace. So much so, in fact, that I picked up 3 this past week and currently have 2 waiting for me in my Urban Outfitters shopping cart. Why the obsession? Besides the fact that they are beyond comfortable, bralettes have gone through a little nip and tuck this year– which I'm loving.
Ready for the make-over reveal? It's now all about straps– straps that you just can't help but show off.
How can you not love these strappy little things? They're the perfect addition to any weekend wardrobe. Pair a strappy bralette with a loose tank or low-back dress and you're ready for boozie brunch with that sexpot from the gym. How much easier can it get for a girl to show off a little skin and not feel too exposed?
Unfortunately, though, while we all would love to let our intimates peek through everyday, most of us can't rock the "I'm on my way to a music festival" look to work. So lets keep it classy and balance out this sultry look, shall we? These girls below have mastered the look, check out how they rocked the straps.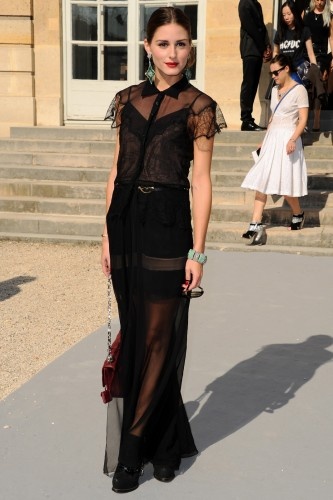 Images: style.com, vogue.com, refinery29.com